KATIE LOVES TO TUNNEL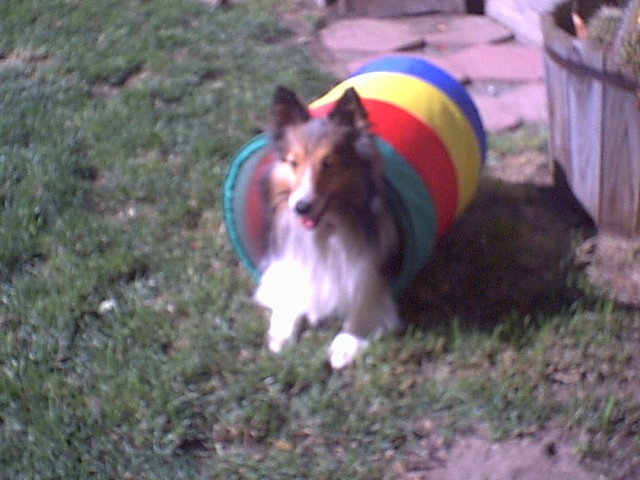 This is actually a cat play tunnel, but it's great for practicing the tunnel indoors or out if you have small dogs or puppies. I take it to elderly homes with me and katie will jump through hoops then go through the tunnel they just love it.
Katie going through the practice tunnel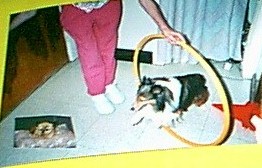 This web site is in memory of Sassy 1984 - 1998. You will see her picture pasted throughout the site and can read her story on the page entitled Sassy's Heart
COSMOE WAITS HIS TURN.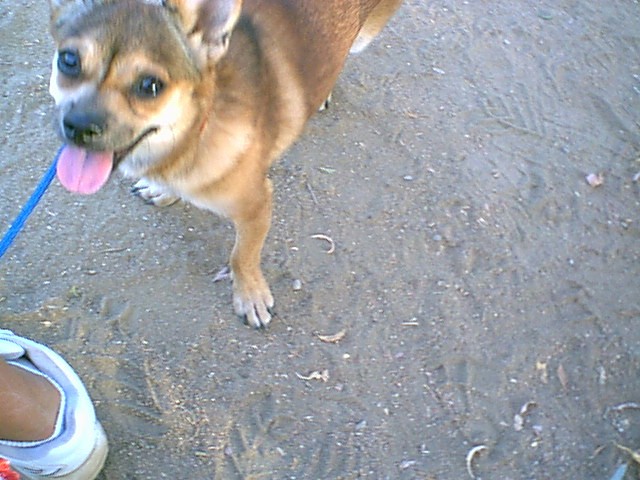 Cosmoe is owned and trained by Alyssa Rafanan. Alyssa rescued him from a shelter and then began training him in agility soon after. Cosmoe loves every minute of it and does very well. Keep watching our rescue page for his story to appear
PRACTICE MAKES PERFECT.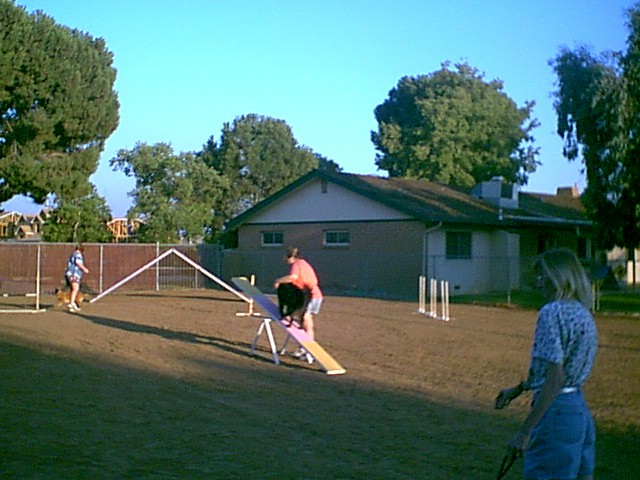 One of the greatest things about agility is all the great friends you make. It is such a joy to watch people from the first day of class through to the last day and all the changes taking place. It is so great the way everyone helps everyone else out in hopes that everyone has an enjoyable and safe experiance on the field